A Complicated Choice by Katey Zeh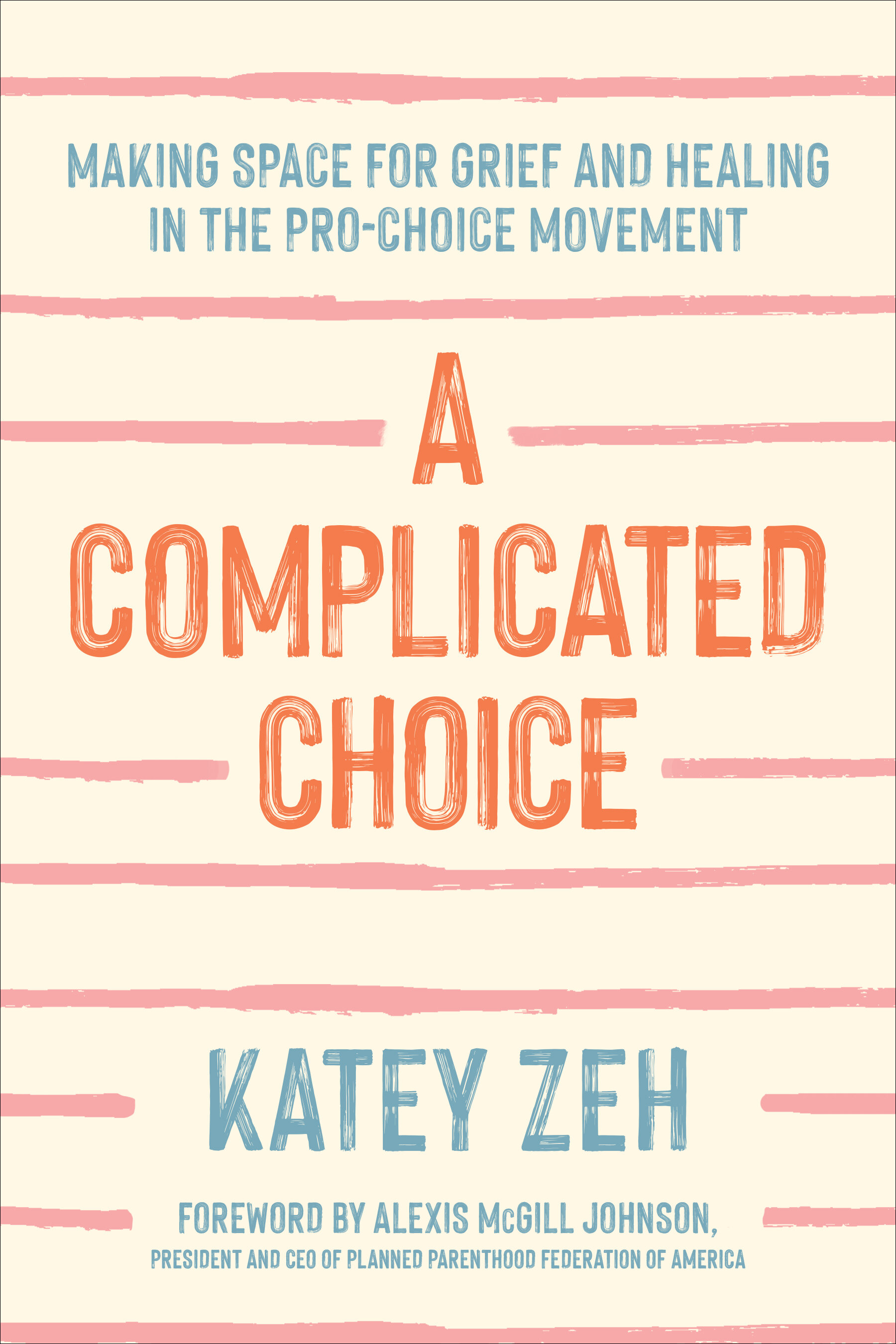 Via Zoom (Noon time) study – Monday, Starting November 14th (off Nov. 21st for Thanksgiving week and Dec. 19th & 26th for Christmas week)– Jan. 23rd
All are welcome to join in on our weekly group discussion.
Click here to join zoom meeting
Meeting ID: 817 2513 7097
Passcode: 549771
Facilitated by Michelle Riley (This email address is being protected from spambots. You need JavaScript enabled to view it. Michelle with any questions)
Publisher's Summary:
Too often, the public abortion debate depicts the experience of ending a pregnancy in falsely simplistic terms. Anti-abortion activists falsely contend that abortion is always emotionally damaging for the pregnant person, while pro-choice activists focus on honoring bodily autonomy and personal conscience. In particular, the pro-choice movement fails to acknowledge that some people experience abortion as a kind of loss.
A Complicated Choice addresses the fact that abortion stigma is ubiquitous, even among those who identify as pro-choice. Rev. Katey Zeh opens up space for the complexities of our reproductive lives, giving voice to the experiences of grief, loss, and healing surrounding abortion experiences. She weaves these personal stories with key insights from the fields of psychology, theology, and public policy.
A Complicated Choice goes beyond the falsely simplistic terms "pro-life" and "pro-choice" that define the public abortion debate and centers the real people making the decision to end a pregnancy in the context of their full lives and circumstances. A call to people of faith and to all people to examine our judgments about people who have abortions, we are invited into the act of sacred listening to the real stories of those most impacted. ©2022 Katey Zeh (P)2022 Tantor
Nov. 14th: Chap 1
Honoring Your Experience of Abortion
Nov 28th: Chapters 2 & 3
Uncovering the culture of Shame, Stigma, and Silence around Abortion
For Abundant Life
Dec. 5th: Chapters 4 & 5
For Self-Preservation
For the Dignity of Young People
Dec. 12th: Chapters 6 & 7
For a Just Society
For the Good of Growth
Jan. 2nd: Chap 8 and Conclusion
For Communities That Heal
Conclusion